Welcome to the DAE Foundation
The DAE (Delores and Estelle) Foundation was founded by College of Charleston Hall of Famer, Jermel President, in 1999. As a former student­-athlete in the Lowcountry, President understood the need for skill development programs in his community. Determined to educate and inform young basketball players on the opportunities and resources available to them, the DAE Foundation was born.
Basketball Basics 101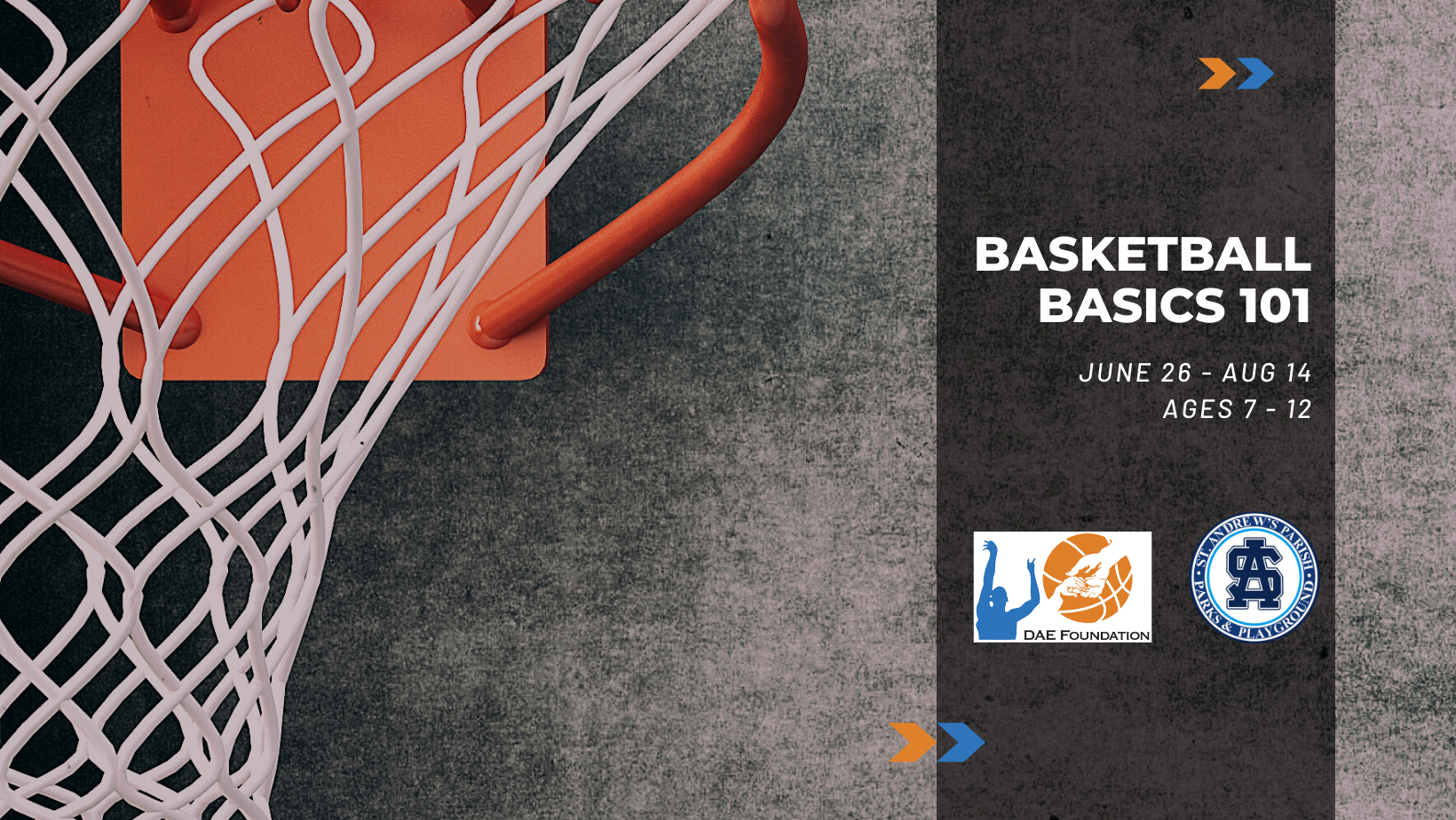 Program Focus:
The Basketball Basics 101 program welcomes young student athletes that's just beginning to show interest in the sport. This 8-week program will focus on young student athletes; they will be introduced to the fundamental skills needed for the game of basketball. Emphasis will be placed on developing and learning proper techniques that can transition into real game situations. Through this partnership, St. Andrews Rec Dept. provides young student athletes a venue that continues to foster development of young student athlete's skills.
Session Dates: June 26th to August 14th
Schedule: Every Sunday 1:30 to 3:00 pm for Ages 7 to 9, Co-Ed
Every Sunday 3:00 to 4:30 pm for Ages 7 to 12, Co-Ed
Every Tuesday 6:00 to 7:30 pm for Ages 10 to 12, Co-Ed
Location: St. Andrew's Gymnasium
Class Fee: $200
For more information, please contact Jermel President at daefoundation@gmail.com or 843-330-3191.
Questions? Comments? Feedback? We would love to hear from you!